BIOSURE OZONE WATER DISINFECTION SYSTEM
Ozone Water Disinfection System (WDS) applies a revolutionary electrolysis technology that can convert your regular tap water into an anti-bacterial sanitizing wash water. The system is designed for easy integration into existing piping offering on-demand and instant sanitation from your tap water. It works to protect against pathogens without using hazardous chemicals.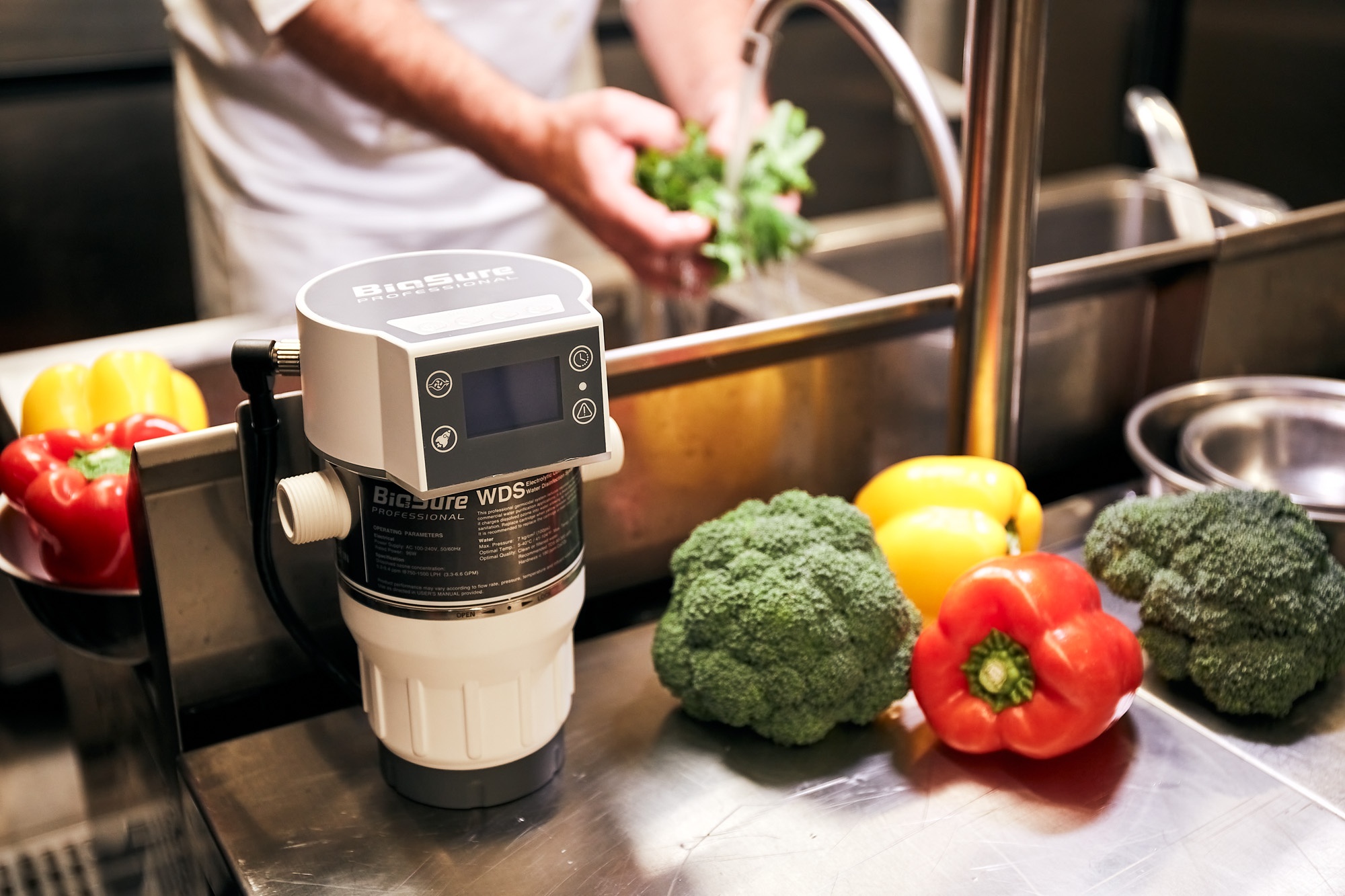 15 seconds disinfection speed
Tested by the SGS laboratory Center, WDS OZONE water eliminates 99.99% of the bacteria on the surface of the object within 15 seconds, and the American ATS laboratory report confirms that it can eliminate 99.99% of the calicivirus that causes severe respiratory infections.
Family protection in all aspects
Ozone water is neutral in nature and mild that does not damage skin. It can be used for disinfection in a faster and direct way without leaving any residue. The household application including disinfection of  food materials, tableware, hygiene products, baby products, pet products, and even water pipes and U-shaped water pipes.
Green life attitude
In order to reduce the burden on the planet, we have designed the world's most innovative disinfection product. WDS can produce a total capacity of 2,300,000 liters of ozone water disinfectant for 1,000 hours of cumulative operation, saving the planet a large number of pre-made disinfectant plastic containers.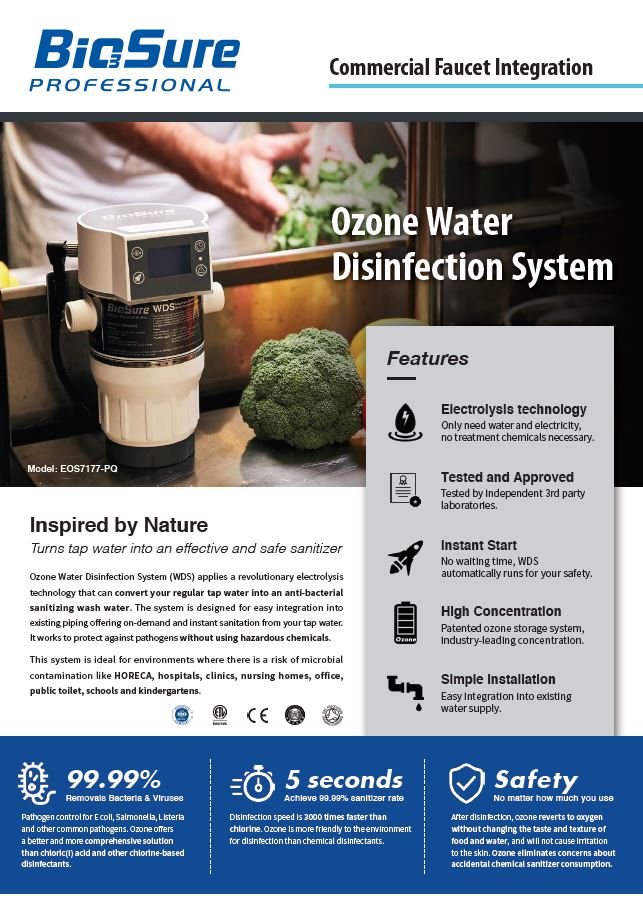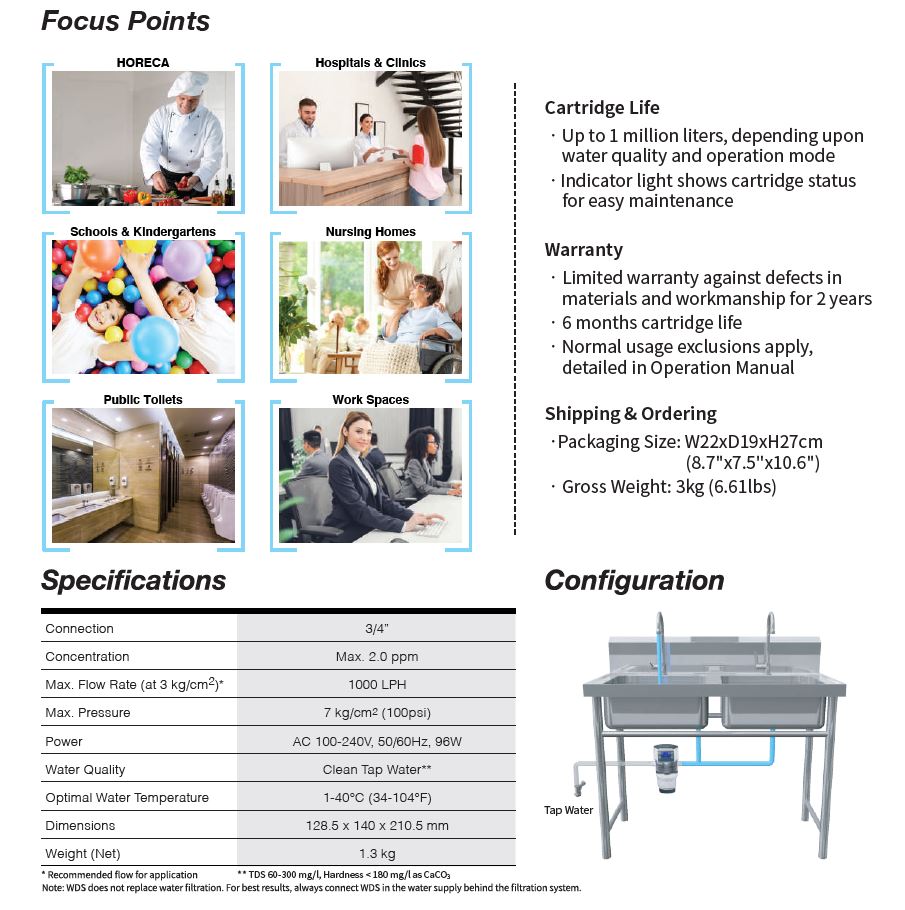 Clothes cleaning experience
Whenever the washing machine program is turned on, Biosure WDS disinfection water is input immediately to eliminate bacteria and viruses contained in contaminated clothes, avoid pathogens from cross-infection between clothes, and completely remove unpleasant odors and odors from clothes.
Lower operating costs
WDS can produce 2,300 liters of disinfectant water per hour, and it can produce 2,300,000 liters in a cumulative operation of 1,000 hours. The purchase price is only HKD 0.006 per liter, which saves more than 99% of cost per liter compared with other natural disinfectants.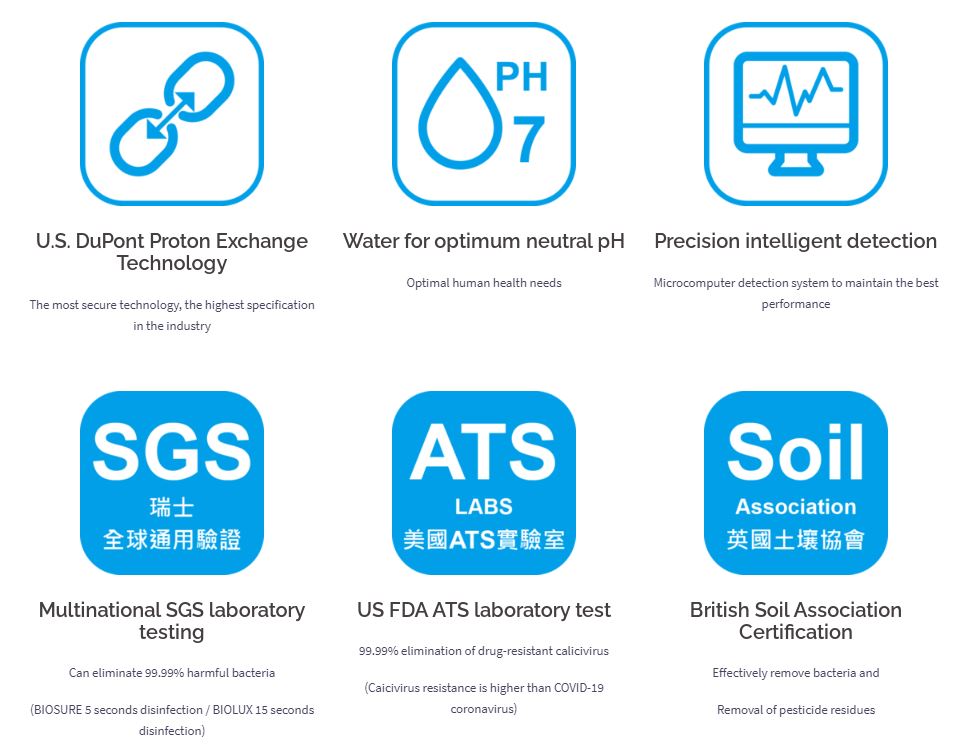 Application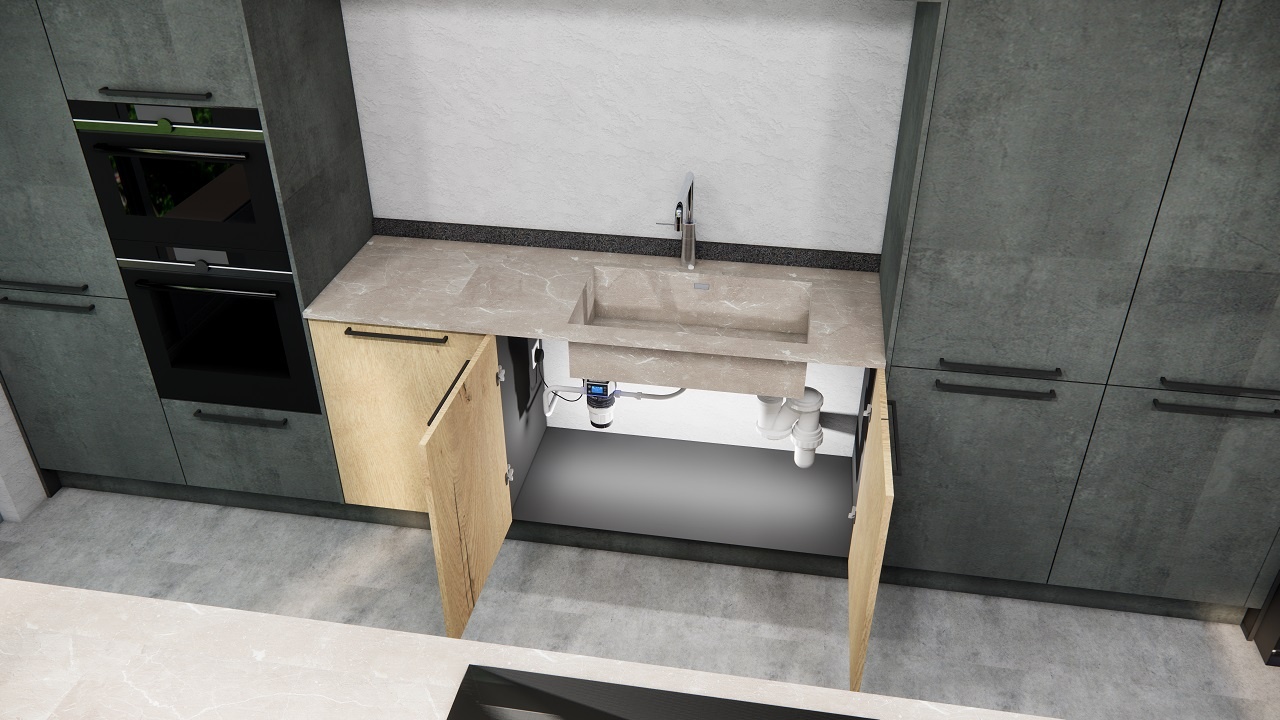 | | |
| --- | --- |
| Disinfecting ingredients | Dissolved ozone and hydroxyl ions (maximum concentration 1.5 ppm) |
| Output water volume | 2,300 liters/hour |
| Production time | immediately |
| Source material | Tap water |
| Consumables life | More than 3 years *Calculated by accumulating 60,000 minutes of 50 minutes of daily use |
| Water pipe connection | 3/4 inch international standard pipe size |
| Applicable water temperature | 0°C-40°C |
| Power supply and battery | 96W (transformer input 100-240V, 50/60Hz) |
| Size | 140 (W) x 128.5 (D) x 210.5 (H) mm |
| Weight | 1.3 kg |
Find a store